Galleries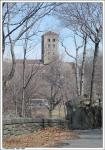 The Cloisters is an ancient castle in the middle of Fort Tryon Park, Washington Heights, North Manhattan. It is a medieval monastery brought to the US from Europe in the 1930s and reconstructed in New York out of five monasteries dating back from the 12th century. Like Fort Tryon Park itself, the Cloisters is a present to the people of New Yorker from John Rockefeller Jr. (In fact, he exchanged it for a piece of land around the 60-th streets, where he built his Rockefeller University).
   Today a branch of the Metropolitan Museum is located in the Cloisters. Every fall the Cloisters hosts the Cloister Medieval Festival. People wear medieval costumes, and musicians play old music. One part of the festival is a big spear-running match is held in front of the Cloisters building.
The Cloisters (4 Pictures)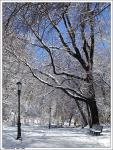 Fort Tryon Park is located to the north of Manhattan, on a picturesque bank of the Hudson River near George Washington Bridge.
   The park was laid out in the 1930s by John Rockefeller Jr., who gave it as a gift to the people of New York. This is a small but very beautiful park. According to a survey I found on the Net, this is one of the loveliest small city parks in the USA.
   It's impossible to describe this park in a couple of words, so I will only say that here you can find a medieval monastery brought from Europe, whose reconstruction was also sponsored by John Rockefeller Jr.
Fall and Christmas in Fort Tryon Park (8 Pictures)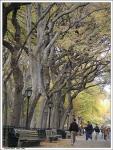 I guess everyone knows Central Park. Of course, every city or town (be it a megapolis or a village) has its own central park. But the words Central Park have long been used to mean the central park of New York.
   It's a beautiful place where you can enjoy the beauty of Nature while feeling the huge and strange and crazy yet wonderful city behind your back. These four pictures were made at the same place at different times of the year. Two of them display one and the same alley - one in the dusk, when the street lights had just been lit, but the daylight was still there between the branches of the old trees. The other two photos were made somewhere around that place, too
Central Park Alleys (7 Pictures)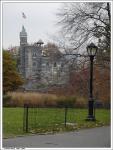 There are many beautiful Lakes in Central Park. One of them is right behind Main Alley. It has a very peculiar shape, and the lakeside is very picturesque. It's a real pleasure walking here. I enjoy taking pictures around the place. Especially do I like shooting the building at the 7 Avenue and 72 Street, close to Central Park. It looks like the towers of a medieval castle. And of course I couldn't leave unnoticed the 'real' castle over 82 Street. It's the building of the Shakespeare Theatre, and Shakespeare tragedies are staged here in summer.
Lake and Castle in Central Park (6 Pictures)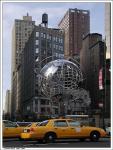 You will agree that the water boilers are not particularly attractive to look at. But one can and should find a harmony in everything. So I tried to find and picture"curious" samples… It got easier since I've started comparing them with a spaceship.







Space Center of New York (2 Pictures)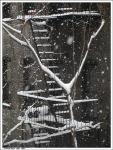 Not sure what New York is to you, for me the real face of the city is not in the skyscrapers… but in the fir escape stairs. When I first came to New York I was horrified at a discovery of my windows facing the pit of a backyard. One gets used to everything and I've learned to look and find the beauty in it, but years later, when I moved to a different location with a spacious windows, I caught myself looking back at those "backyard" photographs and even miss is, even though the clear sky is elevating…


New York in details (11 Pictures)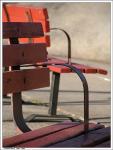 Yes, indeed, the very "bench melodies". You don't believe it? Never heard of? Then, hurry, visit my gallery and listen. Solos, duets, polyphony… Mellowed in the sun and frozen in winter parks, they all so different and sound… Can't you hear?







Bench Melodies (6 Pictures)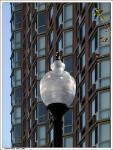 Have you've already heard the "bench melodies"? Then, you're invited to a "Lamp-post rhapsody". They're everywhere: peeking through the branches of the trees, standing solitarily by the cross road sign, frost bitten and tranquil in the city's humid summer days…. Somehow, Gershwin comes to mind. Although I could live someplace different from New York… Maybe… Still I would photograph the lamp-posts. Well, the word "rhapsody" wouldn't come to mind, otherwise… Welcome…



Lamp-post rhapsody (7 Pictures)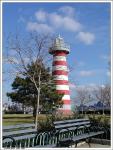 Alas, you won't hear the songs of a rock group "Time machine". Just a few images of the George Washington Bridge which links Manhattan and New Jersey and the lighthouse located in a Jersey City, and the sailboats… And the light (if you compare its dimensions) bridge Verrazano…







Rivers and bridges (6 Pictures)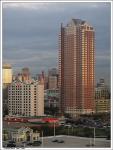 Personally, I have no commentaries to this gallery. Jersey City is located across the business center of Manhattan, on the bank of a Hudson river. At this point there are only a few pictures of new buildings available. One incomplete creation fascinates me with a chameleon-like reaction on the color of the sky. When I catch a glimpse of a sunset my hand involuntarily reaches for the camera. Come in and you'll understand why.




Jersey City (11 Pictures)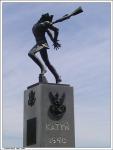 For today, there is a Statue of Liberty. And the monument to Polish soldiers had fallen to a Stalin's regime. Quite expressive, even shocking memorial to victims of Katyn.









Monuments (3 Pictures)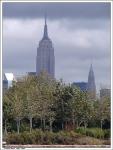 King-Kong climbed it first. He was and, once again, became the highest building in New York. It's the Empire State Building. Look at!










Empire State Building (10 Pictures)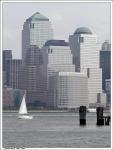 Here the twins once stood. Deeply saddening place, but when I watch the color play of the other financial center's buildings, let the sails go by and the zeppelins fly, I take my camera out.









Down Town from New Jersey (7 Pictures)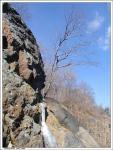 I guess, it's not a secret that New York was built on a rock. (Otherwise, where would so many skyscrapers come from.) Up to the north is located Fort Trion Park. In summer, especially after the rain, you can notice the springs, its tears corroding the stone (sharpening the stone). At winter, even the most unnoticeable ones turn to a frozen cascade(waterfall).





Rocks & Ice (4 Pictures)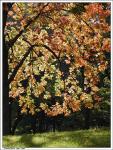 They vary. As papilions, the butterflies. As fashion scarves and dresses. They change: appear in spring, blossom, turn green, and rustle for us all summer long to reach the month of October and flare up in a golden salutation, to fall and die, and reincarnate in this fascinating dance of sound and color.







Leaves (9 Pictures)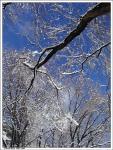 They remind of pilgrims and giants, old magicians and ancient (gnomes) wise man. Whimsical. Winding. Intricate. (Elaborate.) At times sinister, they captivate (cast a spell) with its uniqueness and eternal (endless) variety, fluidity of turns (curves), its arabesques of blue, grey, white palettes set against the background of the sky.






Branches (8 Pictures)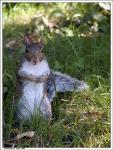 Squirrels. New York squirrels. You see them everywhere: in each square and park. The moment you pause, they're right here, looking at you. Looking and waiting: Give me a treat! And seagulls? How would a city by the ocean have no sea gulls. Of course, there are more wings to see…







Animals (11 Pictures)